home profile music albums news contact
Profile
Born in Tokyo, Japan. Grew up under the strong influence of Mt. Fuji and Kumano mountains where my ancestors came from.There Pacific ocean is also alive inside of me , from which another ancestors came.
Learned first voice training with my dog whose DNA was connected to English setter and wolves.
Moved to New York, U.S. and learned many kinds of languages, voice training &harmonics, such as Brazilian, African, Native American, Indian,Gospel, and so on. After 7 years, came back to Asia ,and traveled to collect disappearing songs, around Asia, including Thailand , Myanmar,Tibet, Bali,and Japan.
Recorded first Album "Moon Chant" in 2008. After big tsunami, recorded 2nd Album "Dear My Land"in 2012. Released these albums through Domo Records of Kitaro-san, in 2013, and received multiple nods in The New Artist Category & The World Music category for the 57th Grammy Awards First Round Ballot Voting ,as well as ​Frequent played artist in Pandora Radio U.S.
​Joined "Spacious" in 2015 as a voice artist. Currently, working on my own/write lyrics for the artists, and animation films, open workshops to revive our inner songs, have seasonal concerts, and so on.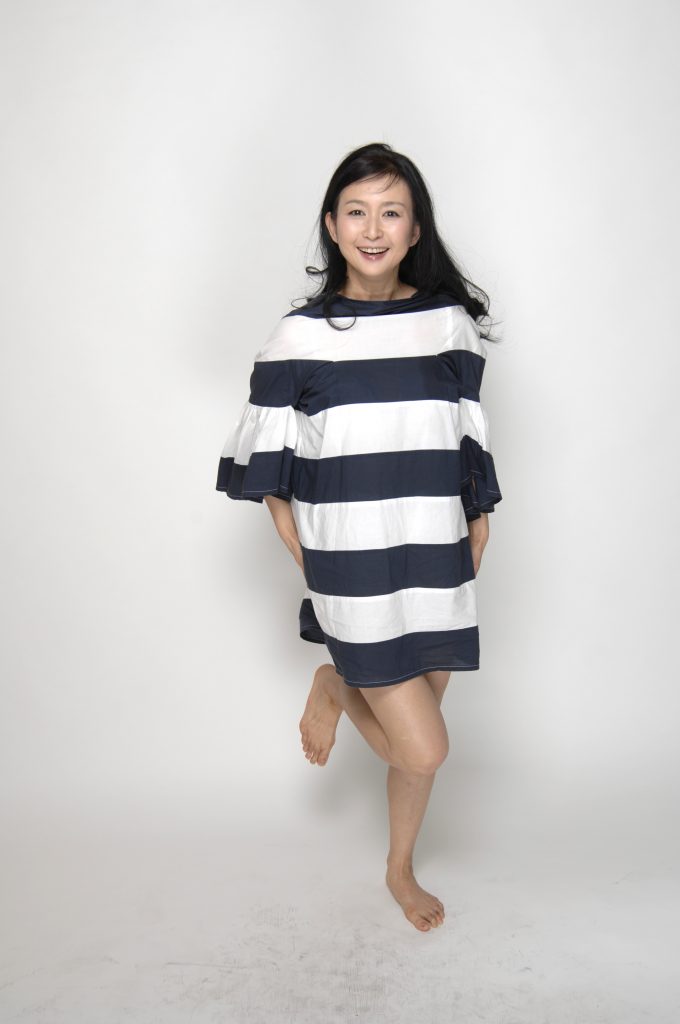 A singer on the earth. loves to sing about, and for the nature on this planet.
​Nature ,we can see, touch and feel.Nature, we used to know.Nature inside of us…
​When we balance the inner true nature, we can see and touch them again ,in our outer environment.
love to see it in my eyes ♡
​